The Full Monte Read-Along Chapters 21-40: Half Baked
If you have trouble maneuvering your ship into port at Marseilles, steer yourself over to the master post.
NOTE: This post covers the chapters from The Island of Tiboulen to The Breakfast, inclusive. The numbering varies by edition, and I'm going by the Penguin Classics edition, which seems to match Project Gutenberg. If you have the Oxford World's Classics or some other editions, you might need to read up to and including chapter 41.
This week is another mixed bag, but unlike last week, where I kind of knew what to expect (false accusations, jail, escape, yada yada yada), this section has got me like: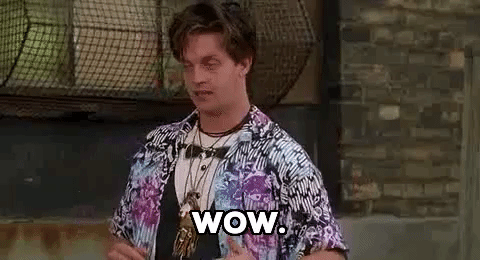 I have questions about 19th century French hashish, and French translations

Or, more to the point, I have questions about the 20th century Canadian hash I'm more familiar with, and why I never had extremely detailed and, uh, explicit hallucinations a la Dantès' new friend Franz, which, I must present in a few translations. Franz happened upon Dantès, alias Sinbad, on the Island of Monte Cristo, has been partaking of The Count's personal stash, and is about to pass out in a room decorated with three statues. This event is treated quite differently between editions:
In the Oxford World's Classics, it's very brief and vague:
…and then with his eyes closed upon all nature his senses awoke to ineffable impressions, and he was under the painful yet delicious enthrallment produced by the hashish, whose enchantment had brought up this marvelous and thrilling vision.
In the Project Gutenberg, there is definitely something going on with these statues :
…and then followed a dream of passion like that promised by the Prophet to the elect. Lips of stone turned to flame, breasts of ice became like heated lava, so that to Franz, yielding for the first time to the sway of the drug, love was a sorrow and voluptuousness a torture, as burning mouths were pressed to his thirsty lips, and he was held in cool serpent-like embraces. The more he strove against this unhallowed passion the more his senses yielded to its thrall, and at length, weary of a struggle that taxed his very soul, he gave way and sank back breathless and exhausted beneath the kisses of these marble goddesses, and the enchantment of his marvelous dream.
In Penguin Classics, it's pretty explicit (and again, much closer to the original French):
…then his eyes closed on reality and his senses opened to inconceivable feelings. After that, he felt unremitting sensuality and continual love-making, such as the Prophet promised to the elect. Now all those stone mouths became living ones and those breasts became warm, to such an extent that for Franz, failing for the first time under the domain of hashish, this lust was almost pain and this voluptuousness almost torture, and he felt the lips of these statues, supple and cold as the coils of a viper, touching his parched mouth. But the more his arms tried to ward off this unknown embrace, the more his senses fell beneath the spell of this mysterious dream, so that, after a struggle in which he would have given his soul, he abandoned himself unreservedly and eventually fell back, panting, seared with exhaustion, worn out with lust, beneath the kisses of these marble mistresses and the enchantment of this unimaginable dream.
Yup, Edmond has gone from prisoner to smuggler to stoner in just a few short chapters! I was not expecting this, but a little research provides some clues: Dumas was part of a group called the Club des Hashischins, along with Charles Baudelaire, Victor Hugo, and other luminaries. Hashish was a novelty, brought back from Egypt by the Armée d'Orient, and of much scientific interest at the time. This club sounds like a fancier version of the That 70s Show kids hanging out in the basement, but Dumas does a wonderful job of describing the effects of this (apparently very potent) drug.
Cultural Appropriation and Hipster Douchebags
Speaking of Dantès' transformation, this section appeared to be taking a pretty direct line from his escape, to his reinvention as a smuggler, to a master of disguises who starts to settle some scores, but then, just as we're getting to the revenge bit, he takes a *nine year* hiatus to really commit to his new hipster douchebag/hashish aficionado persona.
And Dumas keeps taking on hot topics in CanLit! Last week, it was all about due process. This week, it's about cultural appropriation, as part of Dantès' schtick is to take on "Eastern" customs and dress, where Eastern can mean anything from Turkish to Chinese to Indian. He also takes on the alias "Sinbad the Sailor" which is problematic to say the least.
Is this all part of the plan?
By the end of this section, things are sort of starting to fall back into place, revenge-wise. Dantès (now styling himself The Count of Monte Cristo, rather than Sinbad) has managed to insert himself into Paris society, and has gained an invitation to the Morcerf's – that is, Mercédès and Fernard's, via their son Albert, who is friends with Franz the statue fucker… it's all a little complicated, and it isn't immediately clear to me whether Dantès planned it all this way, or if it all just sort of fell into his lap. If he hadn't happened to meet up with Franz on the island, would he have just continued being Sinbad, getting high on hashish and sailing the seven seas?
I guess I'm questioning Dantès' commitment to this revenge thing, and I hope we get on to it in the next section!
I didn't even get into the whole Luigi Vampa/Roman bandits bit. This section was quite unfocused (or I was, anyway) and I hope we get back on track and start wreaking some revenge in the next section!